Our Team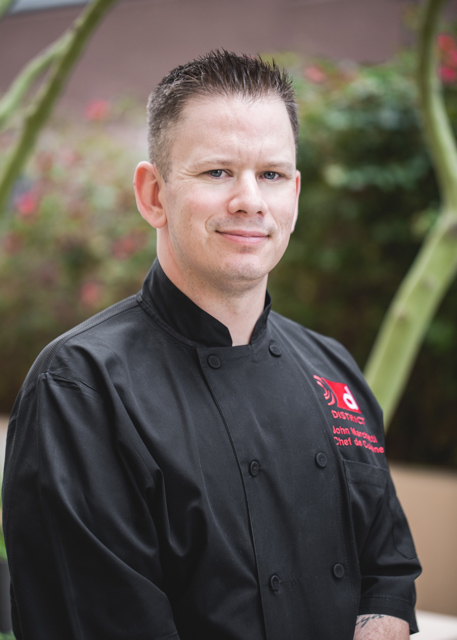 CHEF DE CUISINE JOHN MARCHETTI
With 10 years of culinary experience, Chef de Cuisine John Marchetti is at the helm of District American Kitchen and Wine Bar.
Marchetti began his career in the Valley as a Junior Sous Chef with the Sheraton Grand Phoenix banquet team when the hotel opened in 2008. Before moving to Phoenix, he lived in Philadelphia where he was chef at the Springfield Grill for one year. Prior to that, he worked at the Lagoon Hotel and Restaurant as the Executive Chef for seven years.
Marchetti graduated from the Restaurant School at Walnut Hill College in Philadelphia in 2003. While there, he participated in a study abroad program that allowed him to tour and work in several kitchens across France in 2001.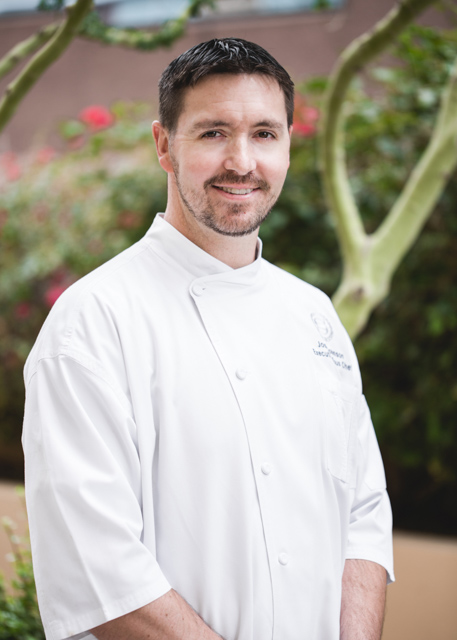 EXECUTIVE SOUS CHEF JOSH JOHNSON
As Executive Sous Chef for Sheraton Grand Phoenix, Chef Joshua Johnson brings both passion and meticulous attention to detail to the role.
Prior to joining Sheraton Grand Phoenix, he served as Chef de Cuisine of Kai, the only AAA Five Diamond and Forbes Five Star restaurant in Arizona, located at Sheraton Grand Wild Horse Pass. While at Kai, Johnson focused on the creation of seasonally fresh gourmet dishes inspired by the history and culture of the Pima and Maricopa people. The experience with the restaurant allowed him to continue to nurture his natural enthusiasm for using fresh, local ingredients which he continues.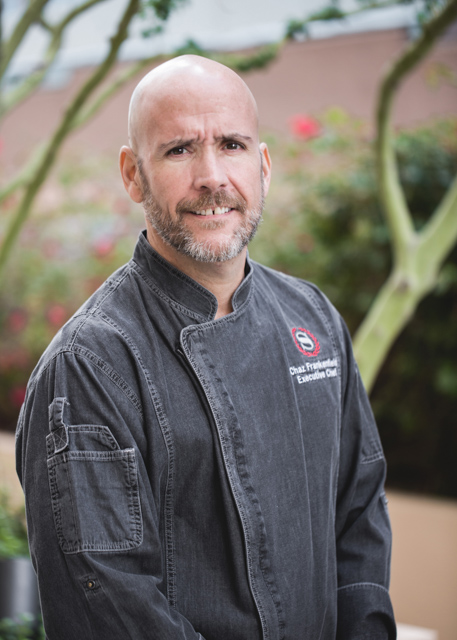 EXECUTIVE CHEF CHAZ FRANKENFIELD
With culinary experience spanning more than two decades, Chaz Frankenfield embraces his role as Executive Chef at Sheraton Grand Phoenix. Possessing a wealth of knowledge in the culinary arts and exceptional leadership experience, Frankenfield oversees the daily operations of the kitchen.
Previously, Frankenfield was the Executive Sous Chef at The Fairmont Scottsdale Princess, having been promoted for his dedication and hard work while serving as Chef de Cuisine at the nationally renown, five-diamond Marquesa.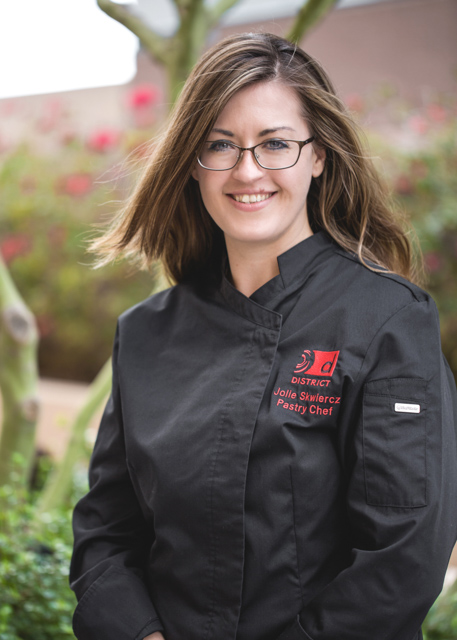 PASTRY CHEF JOLIE SKWIERCZ
Recognized for her talents with sculpture, Skwiercz brings true passion and artistry to the 1,000-room hotel and its signature restaurant, District American Kitchen and Wine Bar.
Her distinguished career has taken her across the country, working for several premiere resort properties. Most recently, Chef Skwiercz served as pastry chef at The Wigwam Resort and Spa where she managed the daily production of fine pastries and confectionaries.
Prior to her time at The Wigwam, Chef Skwiercz worked at a number of locations including Cancer Treatment Center of America in Goodyear, Ariz., and Oakland Hills Country Club in Bloomfield Hills, Mich.
Breakfast

6:30 AM - 11:00 AM

Lunch

11:30 AM - 2:30 PM

Dinner

5:00 PM - 9:30 PM

Bar

11:00 AM - close